MICRO MARKETS

A convenience store at work.
Our Busy Day Markets, smaller-scale convenience stores in your workplace, give your employees choices when it comes to lunchtime, snack time and coffee breaks. The micro market features a self-checkout kiosk, traditional vending products and fresh foods. Your employees will love the national products and regional favorites, and you'll love our commitment to quality and unparalleled customer service.
SAFE, SECURE & CONVENIENT
CONTACTLESS CHECKOUT & PAYMENTS

24/7 MONITORING

MULTIPLE PAYMENT OPTIONS

FULLY CUSTOMIZABLE PRODUCT LINE

TURNKEY INSTALLATION
VENDING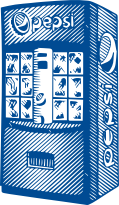 Making common areas uncommon.
When it's 3:00 and your employees are ready for a snack, providing options to suit all tastes will make everyone smile. Our lineup of sodas includes all of the most popular brand names, as well as Buffalo Rock signature drinks, including Buffalo Rock Ginger Ale, Grapico and SunFresh. When it comes to snacks, your employees will find all of their favorites – 100% customized to your company's preferences. Buffalo Rock Vending: variety and convenience, delivered right to your facility.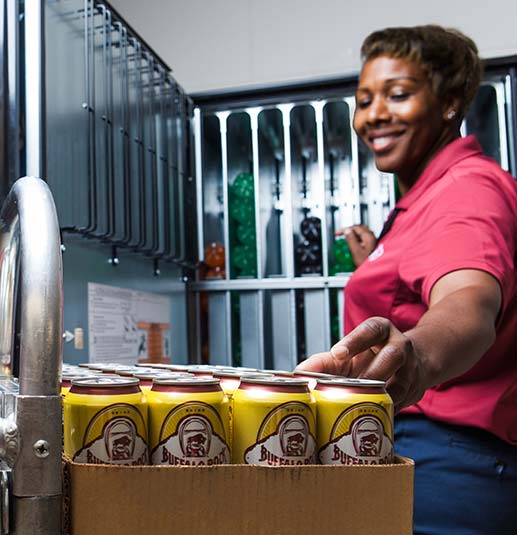 COFFEE & WATER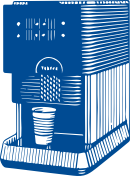 Helping people keep on keeping on.
Whether it's fueling office workers, road trippers or daily commuters, our line of Red Diamond coffees is perfect for break rooms, office kitchens and convenience stores. We also offer cappuccino, 5-gallon water and all the coffee and tea condiments needed. And our service is always backed by the quality you expect and deserve. At Buffalo Rock, we can turn any space into a place to refuel, refresh and keep going.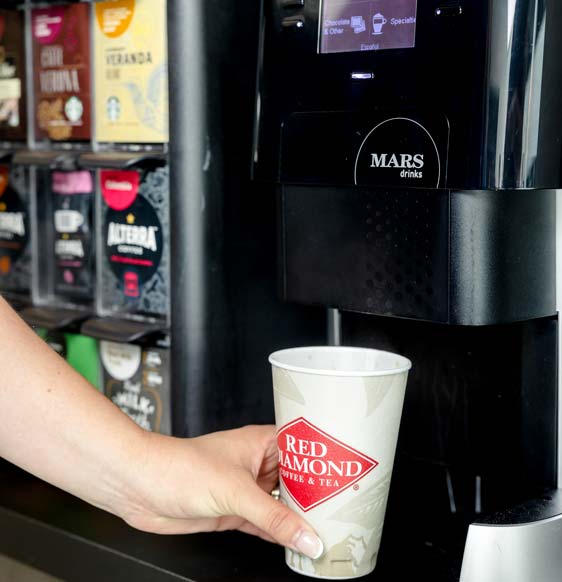 FOUNTAIN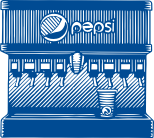 Let the good times flow.
People want quick and easy in all aspects of their lives, and our fountain machines make getting some liquid refreshment fast and hassle-free. It's as easy as pushing a button. Plus, it lets you customize your offerings, giving your customers access to the brands they love, which means more revenue for you. It allows you to maximize your counter space with the added benefits of continued improvements in soda fountain innovation and the customer service and support that Buffalo Rock is known for.