"Building brands through legendary service and remarkable people."
Partnering with the UAB Collat School of Business, we've developed an unparalleled training and talent development program for select Buffalo Rock peer groups. Its goal is to develop leadership and elevate our operational knowledge through classes that foster creativity, communication and innovation while allowing participants to grow both personally and professionally.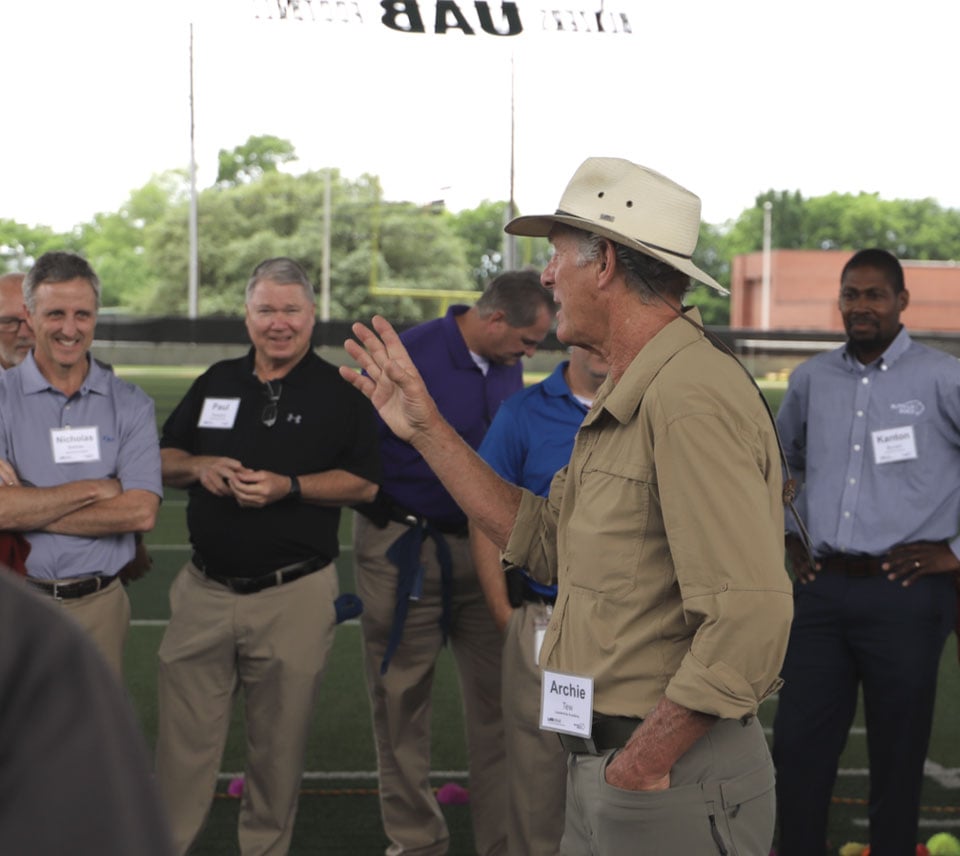 I appreciate that Buffalo Rock provided this experience. It was refreshing, and I enjoyed talking and meeting with other Employee-Partners and having the opportunity to bounce ideas off of one another. Thank you for sponsoring this and investing in our future with the company.

— Attending EP —
The Buffalo Rock Excellence Academy is a continuing education program for our high-potential and emerging Employee-Partner leaders. During the nine-month program, participants explore key areas of the business, learn directly from accomplished senior leaders and develop practical tools to help them be better leaders. It helps participants perform at the highest level possible, while preparing them for possible career advancement.
The Excellence Academy was by far one of the better experiences I've had while working at Buffalo Rock. It was an excellent opportunity to not only develop leadership skills, but to also learn more about myself and the company as a whole. Graduating from the Academy has instilled a sense of confidence in my abilities on various fronts, and anyone that has the chance to participate should definitely take part!

— Excellence Academy Graduate —
The Inclusion Committee strives to foster an inclusive, equitable, culturally competent, and supportive environment where all Employee-Partners feel safe, included, have a voice, grow and achieve success without barriers. Made up of 16 members from across the company, the committee serves as thought leaders and advises leadership on best practices, policies and procedures, and creative ways to drive and celebrate inclusion.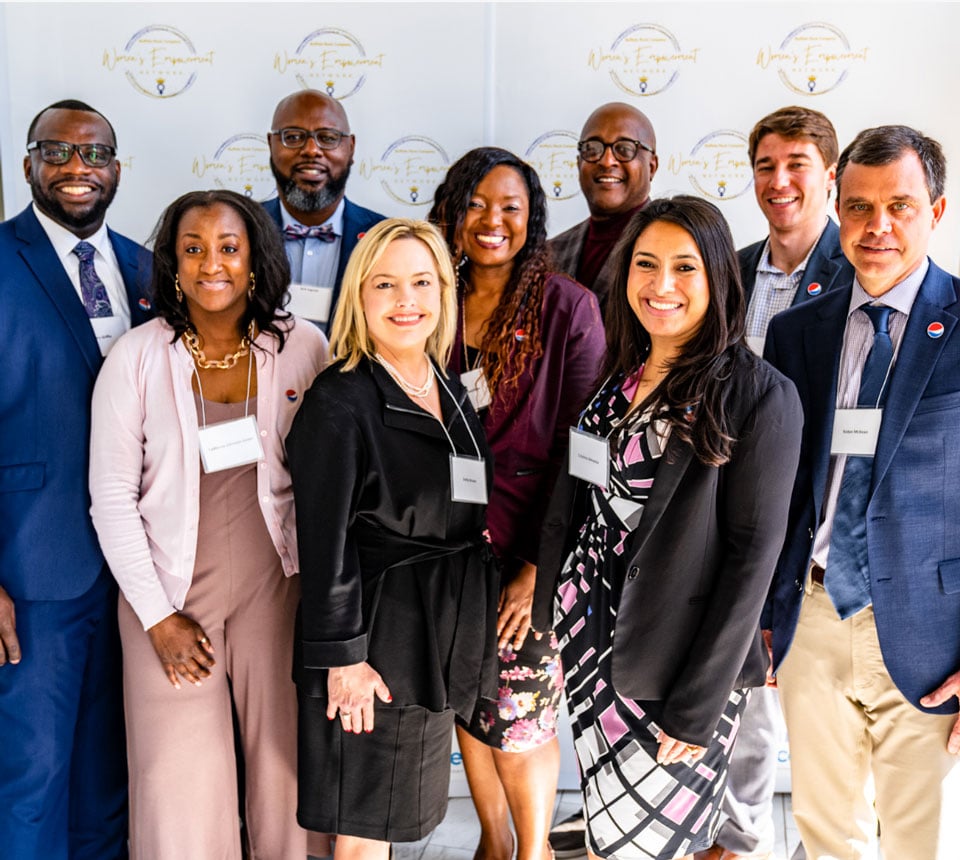 Buffalo Rock Company has offices and distribution centers throughout Alabama, Florida and Georgia, including our corporate headquarters in Birmingham. Buffalo Rock Company is an equal opportunity, affirmative action employer (Minorities/Females/Veterans/Disability). Buffalo Rock Company will not discriminate against any individual in any position with regard to race, color, religion, creed, gender, national origin, age, disability, marital or veteran status, sexual orientation or any other legally protected class.
At Buffalo Rock Company, we care for our Employee-Partners by offering competitive compensation and exceptional benefits that include:
Group Health Plan
Group Dental Plan
Basic Life Insurance – Employer Sponsored
Voluntary Life Insurance
Accidental Death & Dismemberment Policy
Prescription Drug Program
Maintenance Prescription Drug Program
Short Term Disability – Employer Sponsored
Long Term Disability – Employer Sponsored
Employee Assistance Program
Online Health & Wellness Program
In addition, eligible employee-partners receive:
Paid Personal Time
Paid Vacation
Paid Holidays
401(k) Retirement Plan
Flexible Benefit Plan
Employee Service Recognition Program
On top of that, each individual department also enjoys its own specific list of benefits, including:
MANUFACTURING
Day & night shifts

Free uniforms

PTO & Vacation Days

Growth Opportunities

Employee Assistance Program

Disability Benefits

Health Coverage

401k w/ Company Match
DRIVERS
Home every night

On-the-job training

PTO & Vacation Days

Free uniforms

Health Coverage

401k w/ Company Match

Growth Opportunities

Online Health & Wellness
WAREHOUSE
Free uniforms

Day & night shifts

Part time available (summer seasonal work)

Health Coverage

PTO & Vacation Days

Disability Benefits

401k w/ Company Match

Online Health & Wellness
CORPORATE
401k w/ Company Match

PTO & Vacation Days

Health Coverage

Employee Assistance Program

Growth Opportunities

Disability Benefits

Life Insurance

Online Health & Wellness
SALES
401k w/ Company Match

PTO & Vacation Days

Health Coverage

Life Insurance

Prescription Drug Programs

Free uniforms

Growth Opportunities

Online Health & Wellness